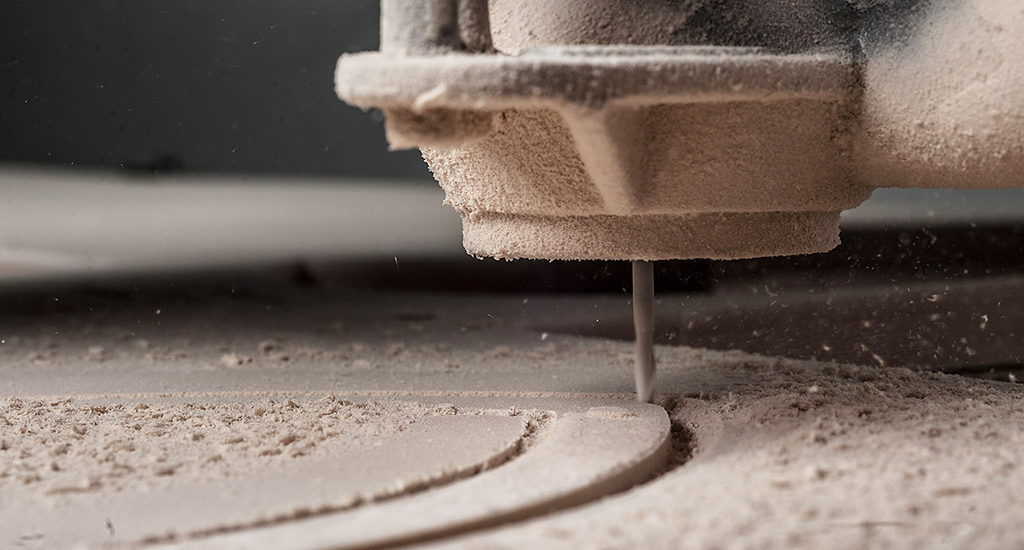 The CNC router is a computer-controlled spindle that shape the workpiece by milling.
Eligibility
The router are exclusively available for current NCKU students and faculty members. To access the printers as an outside member, please contact the manager to receive a price quote.
Access Procedure
Prepare your model by following the instructions in the File Preparation section.
Reserve a time slot with the working space assistant with this form.
Bring your 3D model to Raccoon at the reserved time, the assistant will analyse your model, consult with you about milling strategy, and assist you with scheduling the routing plan.
Bring your model, material at the scheduled routing time.
Material
File Preparation
Dimensional Limitations
L2400 x W1200 x H100 mm
Pricing
| | |
| --- | --- |
| User Group | Machine Rate |
| NCKU | $800 (NTD / Hour) |
| Outsider | $1000 (NTD / Hour) |