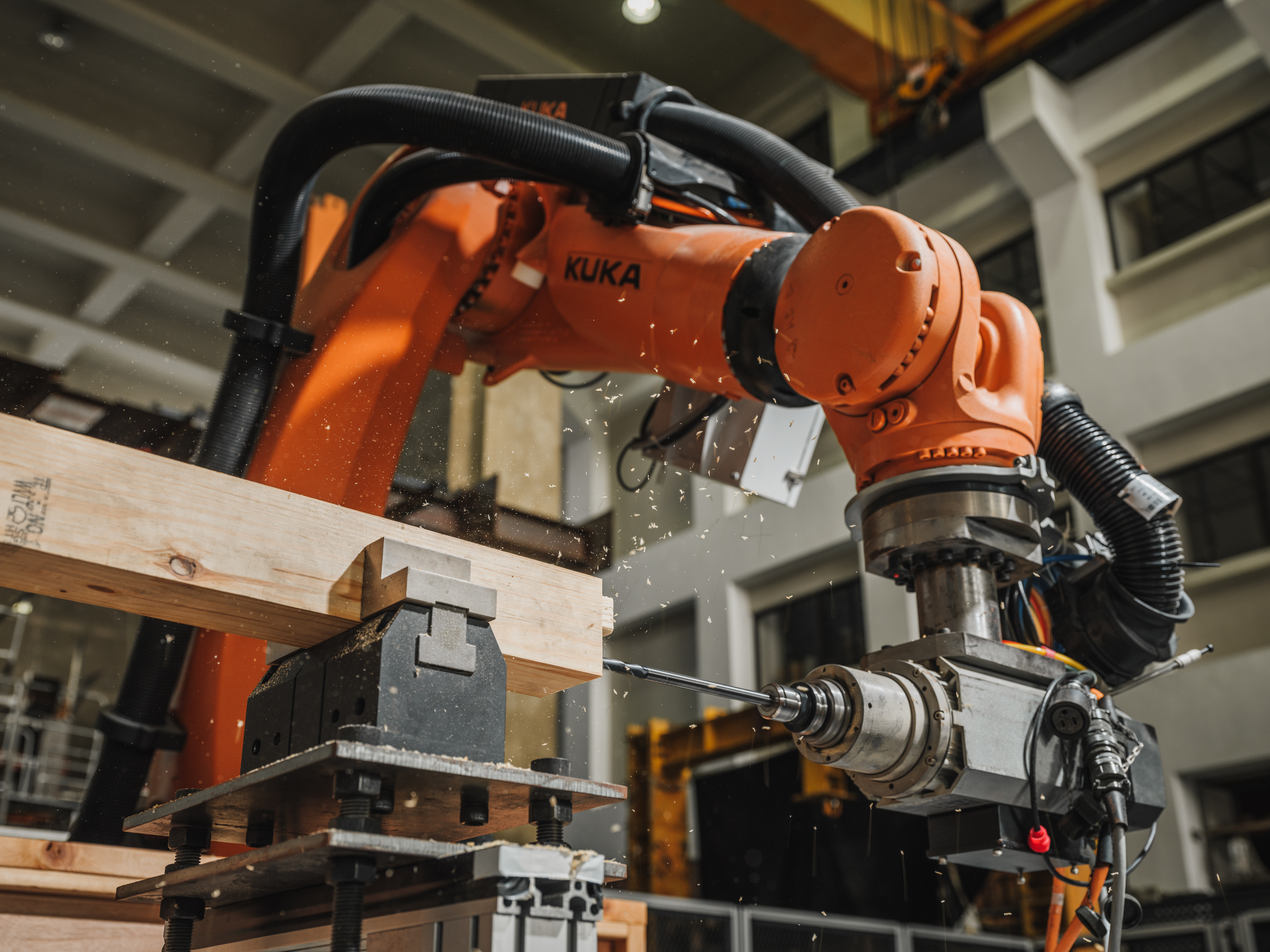 State-of-the-art equipment and algorithms at the heart of your workflow.
Raccoon is a research group at the Dept. of Architecture NCKU working at the interface of architecture, fabrication, and computation. We focus on the synthetic integration of creative and technical goals in design and construction. We are particularly interested in how robots and computational tools can play an unexpected, collaborative role in these processes.
Fabrication
Full scale architecture / product fabrication.
Computational Design
Developing fabrication-informed computational design methods.
Research / Teaching
Exploring Knowledge, Inspiring Minds
Let's work together on your
next project
Call us
+886-6-2757575 #54107 | Monday – Friday
Email
Offices
Architecture Research Building, East District, Tainan City, 701, Taiwan
Send us a message or Come visit us