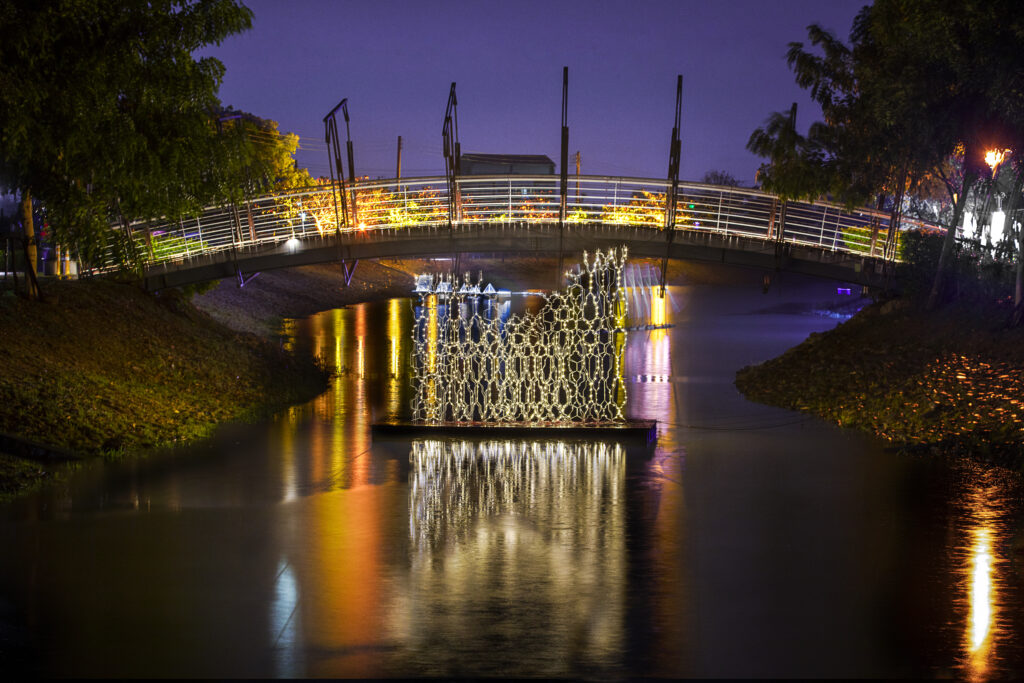 Designers : Wei-Ting Hsiao, Fang-Che Cheng, Jia-Shuo Hsu
Advisors : Tay-Sheng Jeng, Yang-Ting Shen
Assistants : Yi-Chun Wu, Zi-Ying Liao, Tzu-Hsin Hsieh, Chia-Chin Yen, Kuan-Yu Yeh, Lien-Kai Huang
Window gratings were once a ubiquitous sight in Taiwan. Starting around the 1950s, homeowners began installing stylized metal barriers in front of their home windows to keep out thieves. But window gratings soon became more than a theft-deterrent. They turned into elaborate art that reflected the tastes and interests of those who commissioned them. Today the theft-deterrent function of the window gratings gradually shifts into a home concept. We use window gratings as a design concept, using the totem element of the window gratings as the main modeling unit of this installation. Arrange all the units to create a fascinating visual effect through discrete design. The production method of Pattern Light renovates the creation and vocabulary of traditional window gratings in a digital manufacturing method.