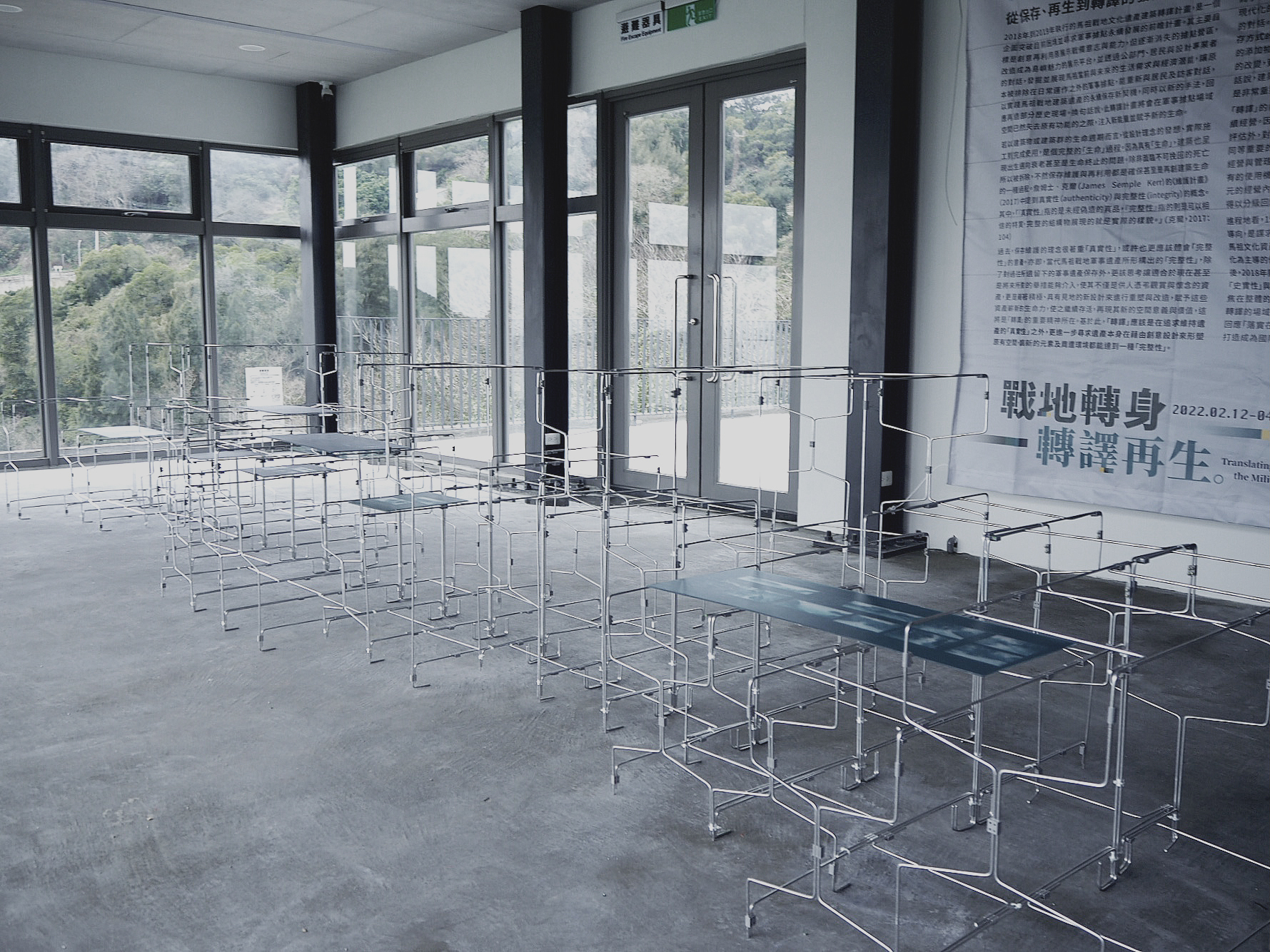 Designers : Wei-Ting Hsiao, Yi-Chun Wu
Advisors : Tay-Sheng Jeng, Yang-Ting Shen
NCKU Design Center : Po-Ming Kung, Chieh Yu
Assistants : Fang-Che Cheng, Jia-Shuo Hsu, Shao-Hua Chen, Kuan-Yu Yeh
"Lang" is a 6-meter metal craft display table created through a collaboration between the Digital Manufacturing Workshop and the Design Center of National Cheng Kung University. It was exhibited in the Meishi Exhibition Area of Matsu's "Turning Battlefields into Translation and Regeneration" project. The table's design was inspired by the overlapping hills and mountains of Matsu, and was created through the use of low-key and introverted metal bending and translation techniques. To reduce manufacturing time and meet the demand for lightweight air transport to Matsu for assembly, the 6-meter table was divided into 20 modular units, each measuring 30 centimeters in length. The metal bending technique was executed with precision and speed through the collaborative effort of the RACCoon robotic arm. Additionally, numerous joints were 3D printed for rapid on-site assembly. Finally, the table was combined with other exhibits from the Design Center for display.